Can't Find an App on Your iPhone's Home Screen? Its Icon Is Likely Hiding from You
You know that you have Gmail on your iPhone. You get Gmail notifications, you see it in the app switcher, it's in the Settings app, and you even see the "Open" button instead of "Get" or the download icon in the App Store. But you simply cannot find the app on your home screen. If this situation sounds like something you're dealing with, there's an easy answer.
Apps can go missing on your iPhone for many reasons, but one of the most common causes only happens on iPhones running iOS 14 and later. That's due to the new App Library, which houses every one of the apps on your iPhone. It acts as an app directory, grouping apps into sorted folders, and it provides a way to view all apps in alphabetical order.
What Does the App Library Have to Do with Missing Apps?
While it's possible for all of your apps to live on both the home screen and in the App Library, it's also possible for there to be a discrepancy between the two. That's because iOS lets you remove apps from the home screen while keeping them tucked away in the App Library. In fact, you can have iOS automatically add apps to the App Library only, leaving your home screen clean and orderly.
That's all fine and well if you know about the App Library, but it creates a confusing system of missing apps for those of us who are unaware. By default, iOS will send new apps to both the home screen and App Library, but it's possible that it's not doing that. That's because you may have inadvertently set new apps to go to the App Library only or removed an app manually.
Your Missing App May Be on a Hidden Home Screen Page
If you've ever hidden a home screen page (also a new feature in iOS 14), the app you're looking for might be on one of those hidden pages. To see, open the home screen editor, tap the page dots, check any unchecked pages, and hit "Done." For more information, check out our full guide on hiding home screen pages in iOS 14.
Hiding a Home Screen Page Will Stop Showing New Apps
Hiding a home screen page has consequences you may not have noticed. When you first hide a page or number of pages, it will automatically set new app downloads to appear only in the App Library, not the home screen. So if you don't remember setting new app downloads to work that way, you may have accidentally triggered it after hiding a home screen page.
You May Have Removed the App Manually
The new App Library also changes the way you remove apps from your iPhone. When you long-press an app on the home screen and tap "Remove App," or when you tap the minus (–) icon on an app in the home screen editor, options come up to "Delete App" or "Remove from Home Screen."
If you did it quickly, you might have hit the remove option instead of delete, thinking it would delete it. That would make it look like the app was still on your iPhone — just not on the home screen — even though you "deleted" it. If you want it back, you don't have to install it again because you just hid it from your home screen. In that case, it's easy to get back.
Find & Add the App Back to the Home Screen
If you think the app is on a hidden home screen page, unhide the page. If you don't want to unhide the page or don't have any hidden pages, you can quickly find the missing app in the App Library and add it back to the home screen. To get to the App Library, swipe left on the home screen past the last home screen page. Then, browse the folders or search the list of apps.
Once you find the app in question, there are a few things you can do. First, you can press on the app icon and drag-and-drop it to a location on your home screen. Second, you can long-press the app icon and tap "Add to Home Screen," and the app will appear automatically on the first open spot it's allowed to go on.
If you don't see the "Add to Home Screen" option and the app isn't on your home screen, it's likely concealed in a hidden home screen page. If you don't want to dig through your hidden pages, you can still use the drag-and-drop method to move it from the hidden page to an active one.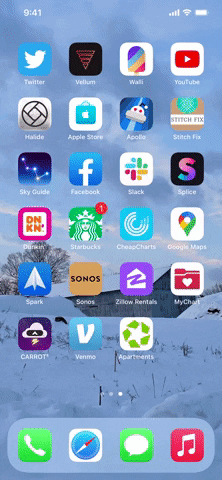 Prevent New Apps from Skipping Your Home Screen
If you don't want new apps to skip the home screen, go to Settings –> Home Screen and change the Newly Downloaded Apps preference from "App Library Only" to "Add to Home Screen." Changing this setting will not affect your hidden home screen pages if you have any.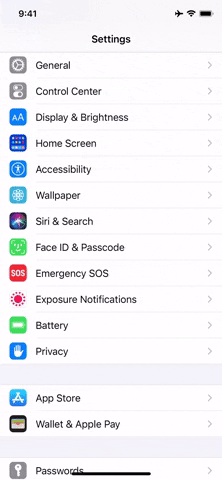 If this didn't work in locating your missing app, there might be bigger issues to deal with. The app may be restricted, no longer available, or you might have the wrong app installed. In some cases, you may have inadvertently changed a preference in Settings, such as with Magnifier, which disappears from the home screen and App Library in iOS 14 and later whenever it's disabled in the Accessibility settings. Visit our general missing apps guide to walk through some of these possibilities.